As you probably know, I wrote a book called Chick Bassist, it's a love letter to rock 'n' roll and it was published in late 2012 by Lazy Fascist Press. Chick Bassist follows the trials and tribulations of a trio of punk rockers, Heroes for Goats, as their band breaks up and they strike out in their own directions. It's about love and sex and drugs and dumb decisions and revenge and–most of all–the indomitable can-do spirit of rock 'n' roll. Chick Bassist is thin enough to fit in your guitar case, smart enough to have you thinking about the book for days after you're done reading, and well-worth reading on the bus between gigs. But don't take my word for it:
"Chick Bassist is utterly savage. Lockhart's style waxes poetic as a modern Beat giving us a glimpse into Rock & Roll hell." —Laird Barron, Shirley Jackson Award-winning author of The Croning
"Complete rock excellence." –Adam Cesare, author of Video Night and Tribesmen
"…the most fun read of its type since Harlan Ellison's Spider Kiss." –Edward Morris, author of Blackguard 1: Fathers and Sons
"Don't start a band without reading Chick Bassist!" –J. M. McDermott, author of Last Dragon
"Holy fucking fuck what a great book." —MP Johnson, author of The Afterlife of Pork-Knuckles Malone
"Crank the volume up and read it now." —Gabino Iglesias, Verbicide Magazine
Right around the time Chick Bassist was published, I met a very, very cool person: author, photographer, and model Tiffany Scandal. Tiffany's debut novel, punk-rock apocalypse There's No Happy Ending was just published as part of Eraserhead Press's New Bizarro Author Series, and it's easily one of the best books I read this year.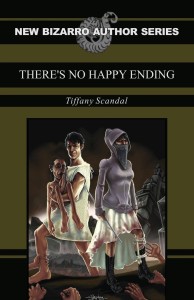 Tiffany recently got together a group of friends for a special photo shoot featuring some of her favorite books, including these shots including Chick Bassist, a vintage Fender P-Bass, and a cadre of Suicide Girls. She sent me the photos Christmas morning (best stocking stuffer ever), and I hope you enjoy them…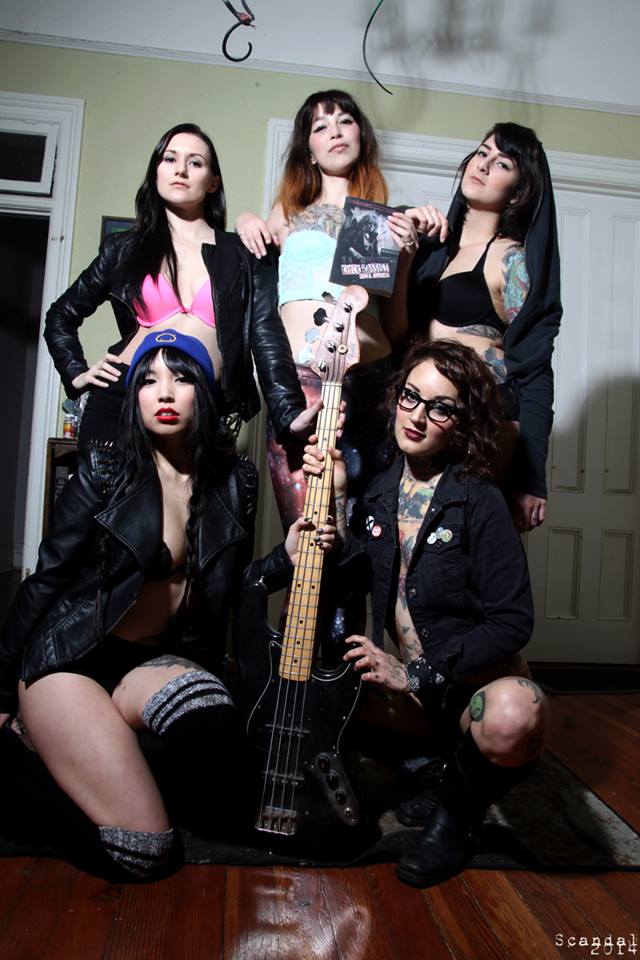 Models from left to right are Dali Moon (Dali Suicide), Selene Suicide, Jessica (Persephone Suicide), Lyxzen Suicide, and Amanda (Rourke Suicide).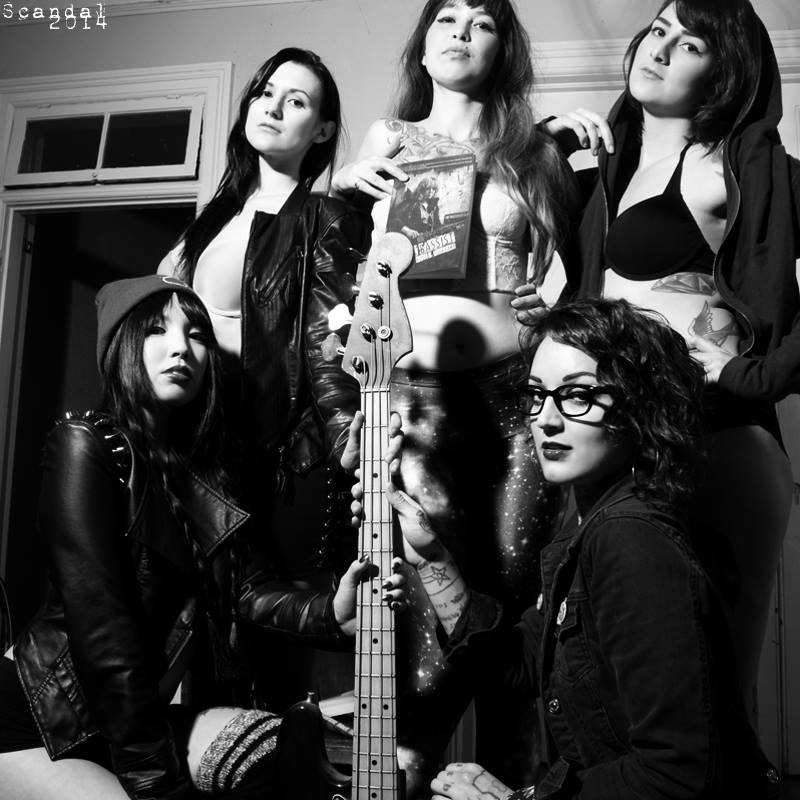 (Visited 43 times, 1 visits today)